18 September 2023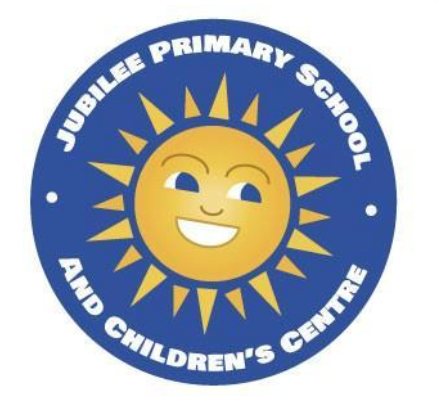 Jubilee Primary School needs 2 parents/carers to become Parent Governor. Becoming a Governor means joining a team of volunteers called the 'Governing Body' who work with the head teacher and senior leadership team to help run the school.
What does being a Governor involve?
Governors help to make big decisions about the school's long-term goals and act as 'critical friends' to the school - they support the head teacher, but also ask questions and make sure the head teacher is taking the school in the right direction. They are involved in decisions about all aspects of managing the school – such as buildings and budgets, supporting staff and setting standards of school discipline. They do not however get involved in the day to day running of the school.
The key functions of the Governing Body include:
setting the aims and objectives for the school and monitoring and evaluating the progress the school is making towards those.
setting the policies and targets for achieving those aims and objectives.
being a source of challenge and support to the headteacher (a critical friend).
making sure the school's budget is being used in a proper and effective way.
Defining the vision, ethos and strategic direction of the school.
What is a Parent Governor?
The Governing body is made up of different types of Governors – Parent, Staff, Community and Local Authority. They are all equal in status and all governors have the same roles and responsibilities once part of the governing body. The type of governor you become depends on your situation; being a parent governor simply means you are a Governor and a Parent (or carer).
Parent Governors are not:
There to take the views of parents to the Governing Body or be a link between parents and the governing body.
As a parent governor you would not be able to use your position to push your own agenda or use your position to benefit your child in particular. Individual governors cannot act independently of the rest of the governing body and all decisions are made jointly.
What will you be expected to do?
As a Governor you will need to:-
Attend the Full Governing Body evening meetings - normally once a term.
Join one of the three committees. These are ATL (which looks at the curriculum and the educational outcomes that come from this), Resources (which ensures the school's money is correctly spent) or Comms (which looks at the school's communications and its wider role in the community). These tend to meet once a term as well.
Undertake school visits and inspect children's work books.
Analyse school results for Early Years, Key stage 1 and 2.
Review school policies
Undertake sufficient training to keep on top of changes in education.
Occasionally attend a workshop at school on a Saturday morning.
Depending on the committees you join, your role may involve additional tasks such as making sure the school funds are effectively managed, reviewing staff and performance, or meeting with third parties to work on particular projects. Some governors also take on special roles such as chairing a committee or becoming a link governor for a particular group of children (e.g. higher achievers) or for a particular subject (e.g. maths or music).
Most importantly you must be willing to analyse the information you are given, and be willing to ask questions and challenge the senior leadership team (even at the risk of feeling foolish sometimes).
What are the good bits about being a parent Governor?
You have a very privileged and responsible role;
You will gain a thorough understanding of how your child's school works;
You have the opportunity to make a difference, not only for your children but for the children in years to come;
You have the opportunity to make a difference for other parents and influence the way in which school works with them;
You will develop new skills.
What do we need from you?
Most governors come to the role with no previous experience and everybody learns as they go along. More important are enthusiasm, commitment and personal skills. You will need to be able to work as a team, be diplomatic and be able to think about things in a reasonable way. You must also be able to observe confidentiality and always represent the school positively. At the moment we are particularly looking for at least one of the new governors to have communications experience and chair the Comms committee.
Jubilee is a diverse school with parents and carers from a wide range of backgrounds. It is important that our Governors reflect that diversity. If you feel you belong to a group currently under represented on the Governing Body we would particularly encourage you to apply.
WHAT HAPPENS NEXT?
We will be holding elections before half term;
You can nominate yourself or someone else;
As part of the process you will need to let everyone know why you want to be a Governor and a little bit about yourself. This can be done as a short written statement;
Nominations need to be in by Friday 13th October 2023;
Elections will be held on Monday 16th October 2023.